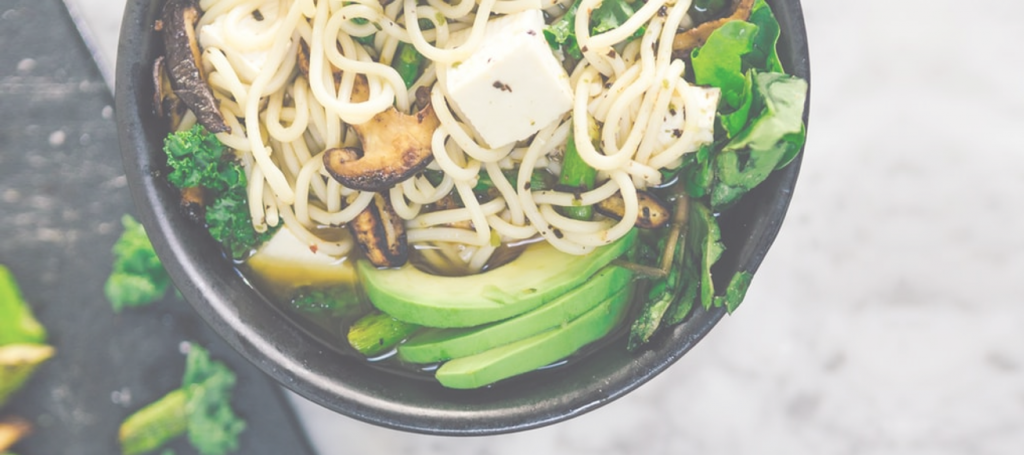 Cook this quick tofu noodles & vegetables recipe, with its delicately sweet maple sauce! Perfect for week nights.
Ingredients (4 servings)
1 pack of firm tofu, drained and cut into 2 cm cubes
1 tbsp cornstarch
4 tsp. vegetable oil + 2 tsp.
1 packet of coffee mushrooms, sliced
1 clove of chopped garlic
3 cups broccoli florets
1 tbsp. fresh ginger, peeled and grated
2 tbsp. hoisin sauce
1 tbsp. maple syrup
1 tsp. sriracha sauce
¾ cup of water
3 packs of udon noodles
2 green onions, minced
1 tsp. sesame oil
Instructions
Dry the tofu with a paper towel and coat the tofu cubes with the cornstarch in a bowl.
Heat 4 tsp. vegetable oil in a large skillet or wok over medium-high heat.
Cook the tofu cubes, turning them over to brown them well. Reserve.
In the same pan, heat 2 tsp. of vegetable oil.
Add the mushrooms, ginger and garlic and cook, stirring, for about 2 minutes, until the mushrooms soften. Add the broccoli and cook for 3 minutes, or until tender, but still crunchy.
Pour the hoisin sauce, sriracha sauce, maple syrup and water and bring to a boil. Reduce heat to low, add udon noodles and stir gently to coat with sauce. Cook for 2 minutes, stirring gently.
Add the green onions, sesame oil and reserved tofu, then stir to coat well before serving.
Adapted from: Coup de Pouce.