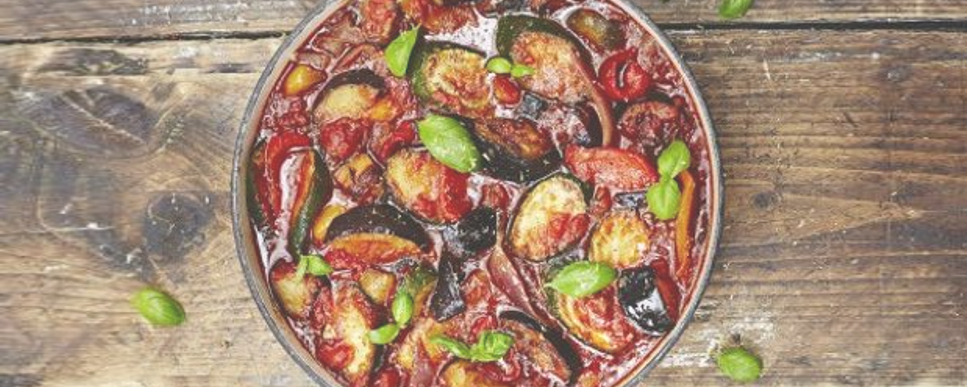 Warm up with this delicious maple syrup squash ratatouille recipe! It serves wonderfully as an side to your favorite dishes.
Preparation time: 15 minutes
Cooking time: 10 minutes
Ingredients (4 servings)
30 ml (2 tablespoons) olive oil
250 ml (1 cup) squash of choice (butternut, acorn, pumpkin, etc.), diced
1 green and 1 yellow zucchini, diced
1 green and 1 red pepper, diced
375 ml (1 ½ cups) mushrooms, quartered
1 onion, coarsely chopped
3 garlic cloves, finely chopped
250 ml (1 cup) Italian tomatoes, diced
60 ml (1/4 cup)

maple syrup

Salt and freshly ground pepper, to taste
Basil and oregano, fresh or dry, to taste
Instructions
Heat oil in a casserole and gently brown the vegetables for 4 to 5 minutes.
Add the tomatoes, maple syrup, salt and pepper and continue cooking for 4 to 5 minutes.
Add the herbs at the last minute. Serve as a side dish or au gratin.
Source: Fédération des producteurs acéricoles du Québec
www.erableduquebec.ca
Photo: Jamie Oliver