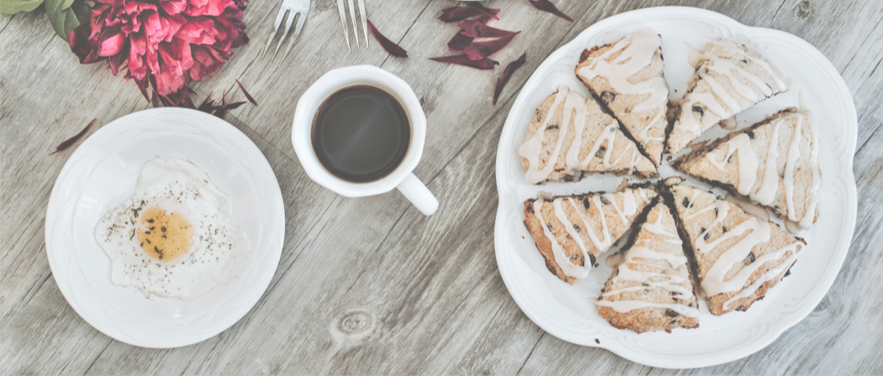 Prepare this maple and walnut scones recipe as a dessert or as an original snack for tour guests! Use our pure maple products for optimal taste.
Ingredients
Scones
1 cup of quick cooking oatmeal
1 1/2 cup of flour
2 tbsp of

pure maple sugar

1/2 tsp of salt
1 tbsp of instant magic powder
2 tbsp of

pure maple syrup

2 1/2 tbsp of butter
1 large egg
1/2 cup of cream 35%
2/3 cup of walnuts
Glazing
1 1/2 cup of icing sugar
1/2 tsp of

pure maple syrup

4 or 5 tbsp of cream
Instructions
Mix well oatmeal, flour, maple sugar, salt and magic powder. Add the maple syrup, the butter and mix well.
In another bowl, mix well the egg and cream. Add this mixture to the first mixture. Add the walnuts.
Roll on a flowered surface forming a circle of 8-10 inches (20-25cm). Cut in 8 triangles.
Put on a slightly greased oven pan (or first covered with a parchment paper)
Cook in preheated oven at 425oF for 10 to 15 minutes until golden crust.
Cool down and glaze.
Source: Recettes du Québec
www.recettes.qc.ca
Inspired by: Malm