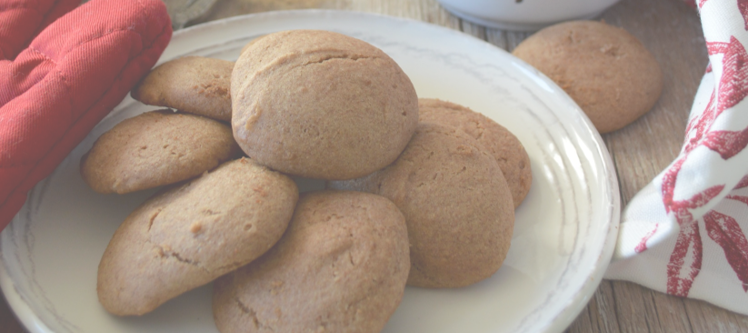 A classic recipe from Quebec's cuisine of the old days reinvented by La Ferme Martinette Gourmet Maple Farm. So tender and delicious!

Ingredients (for 24 cookies)
2 1/2 cups all-purpose flour

1 1/2 teaspoon

with baking soda

1/4 cup butter

1

tablespoon vegetable shortening

1/2 cup brown sugar or

pure maple sugar

1 egg

1/2 cup molasses

1/4 cup

black tea

infused for 5 min (liquid only)
1/4 cup

pure maple sugar

from La Ferme Martinette for topping
Instructions
1. Preheat oven to 170ºC (350ºF).
2. Butter a baking sheet or cover with parchment paper.
3. Sift the dry ingredients in a large bowl.
4. In another bowl, cream the butter, shortening, sugar, eggs and molasses and stir in the cooled tea. Mix well.
5. Stir in the flour mixture with the liquid ingredients.
6. Put by spoon the mixture onto the baking sheet.
7. Sprinkle with pure maple sugar and bake for 15 minutes.
Makes 24 cookies