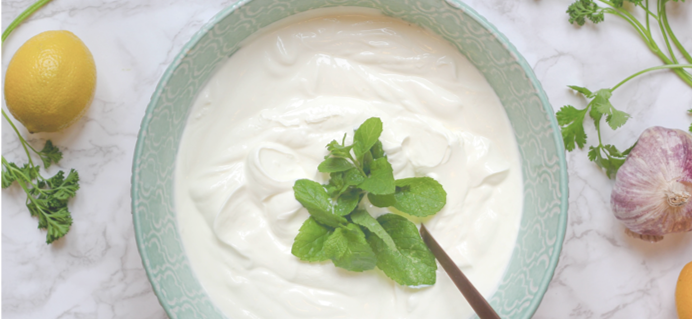 Give a little punch to your salad with this creamy maple dressing recipe! Prepare it with our golden maple syrup, for a delicate and delicious taste.
Ingredients (4 servings)
½ cup (125 ml) plain yogurt
½ orange, juice only
2 Tbsp. (30 ml)

maple syrup

1 Tbsp. (15 ml) chopped fresh basil
Salt and pepper to taste
14 oz. (400 g) mesclun
Instructions
In a bowl, mix all dressing ingredients together. Refrigerate.
Serve chilled with salad.
Source: metro.ca