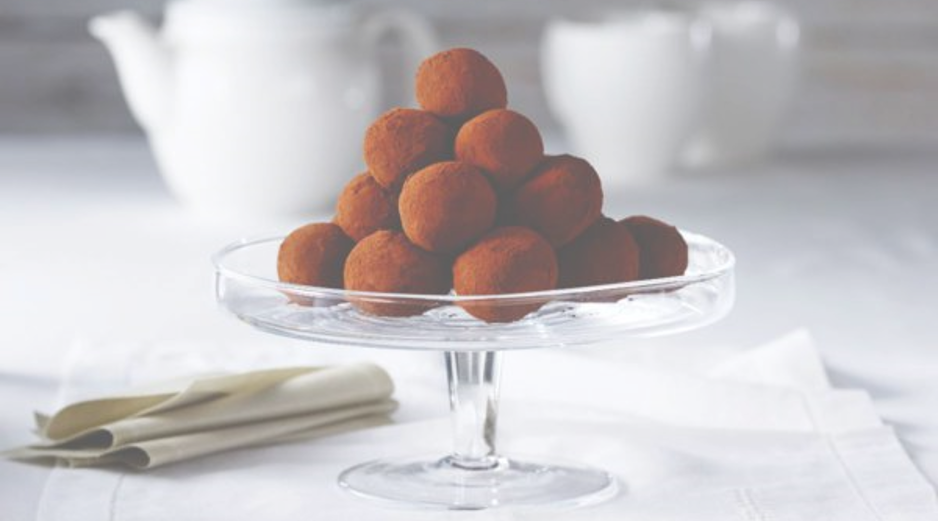 Welcome your guests with this Maple-Almond truffles recipe! They will delight your guests. Try them with our pure maple fondant!
START RECIPE 1 WEEK BEFORE CHRISTMAS
Ingredients (for 24 truffles)
24 whole almonds
190 ml (3/4 cup)

pure maple spread

(pure maple butter)
250 ml (1 cup) almond flour
Pinch of sea salt
Cocoa powder, as needed
Instructions
1. Preheat the oven to 180°C (350°F).
2. Spread the almonds on a baking sheet and toast in the oven for 15 minutes. Let cool.
3. In a bowl, combine the maple butter, almond flour and salt. Roll into little balls.
4. Insert a toasted almond in each truffle and roll in cocoa powder. Refrigerate.
Can be kept in the refrigerator for 2 weeks.
Remove from the refrigerator 2 hours before guests arrive, to allow your truffles to soften slightly and exude all their delicate flavours.

 
Source: Fédération des producteurs acéricoles du Québec
www.erableduquebec.ca