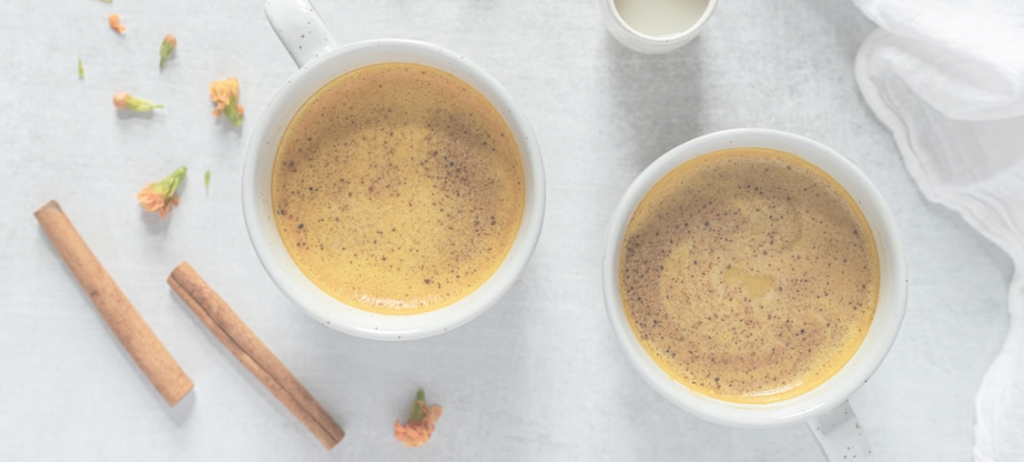 Warm up with this creamy turmeric and maple syrup latte recipe! Perfect for cold winter days.
Ingredients (1 serving)
1 cup of unsweetened almond or coconut drink
1 tbsp. fresh grated ginger (or 1 tsp ground ginger)
2 tsp ground turmeric (or 1 tbsp. fresh grated turmeric
1 tsp. cinnamon
1 tbsp. coconut oil
2 tbsp. maple syrup
Instructions
Heat the almond or coconut drink in a saucepan without boiling.
Add the turmeric, ginger and cinnamon.
Add coconut oil and maple syrup.
Put in a blender and mix to froth the drink, if desired.
Adapted from the book: La cuisine pour sportifs