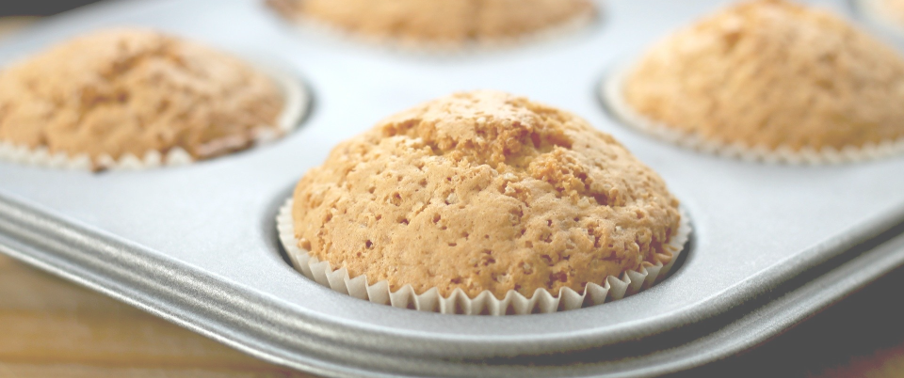 Make this bran and maple syrup muffins recipe for snacking or dessert! Use our pure maple syrup for a delicate maple taste that everyone will enjoy.
Preparation time: 15 min
Cooking time: 25 min
Ingredients (9 servings)
1 cup (115 g) all-purpose flour
1/2 cup (125 mL) wheat bran
1 tbsp (15 g) baking powder
2 tbsp (30 g) sugar
1/2 tsp (2 g) salt
2 eggs, beaten
4 tbsp (60 g) butter or margarine, melted
4 tbsp (60 mL)

maple syrup 

3/4 cup (190 mL) milk
Instructions
In a large bowl, combine the flour, wheat bran, baking powder, sugar and salt. Mix well.
Add the beaten eggs, margarine or butter, maple syrup and milk.
Blend with a fork until just mixed.
Grease the muffin pan or paper muffin liners.
Bake at 400oF (200oC) for 25 minutes.
Source: Recipe Feast
by Francine