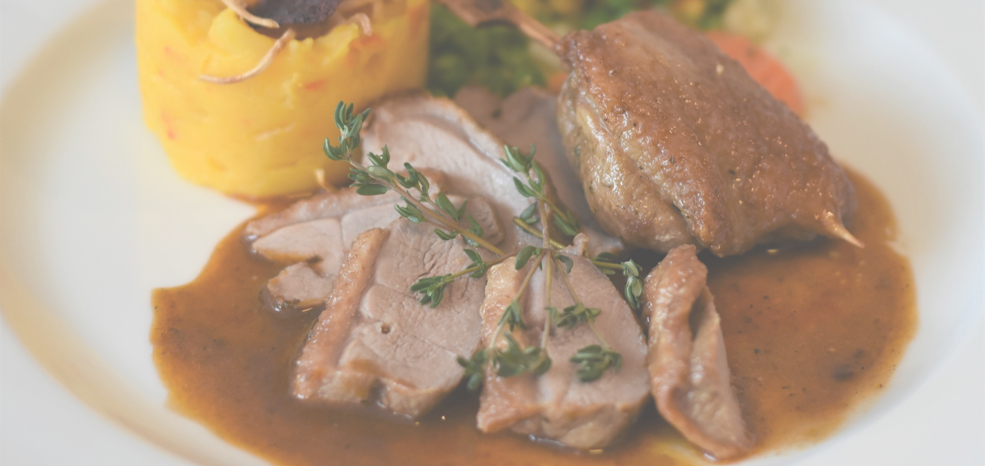 Delicately sweeten the sauce of this braised duck recipe with maple syrup! Use our pure Quebec maple syrup for optimal taste.
Preparation and cooking time: 20 min
Ingredients (4 servings)
4 duck fillets, skin removed
Vegetable oil
Sauce
1 packet demi-glace sauce
175 ml (3/4 cup) cold water
125 ml (1/2 cup)

maple syrup

2 ml (1/2 tsp) lemon zest
Salt and pepper
Instructions
In a lightly oiled pan, sear the duck fillets. Turn the meat once and cook approximately 10 min, until the meat is slightly pink in the middle.
Serve the fillets topped with maple syrup sauce.
Maple syrup sauce
In a saucepan, add the cold water and maple syrup to the packet of demi-glace sauce. Bring to a boil over medium heat, stirring often with a whisk. Add the lemon zest and season to taste. Lower heat and simmer for about 3 min, stirring occasionally. Strain and serve.