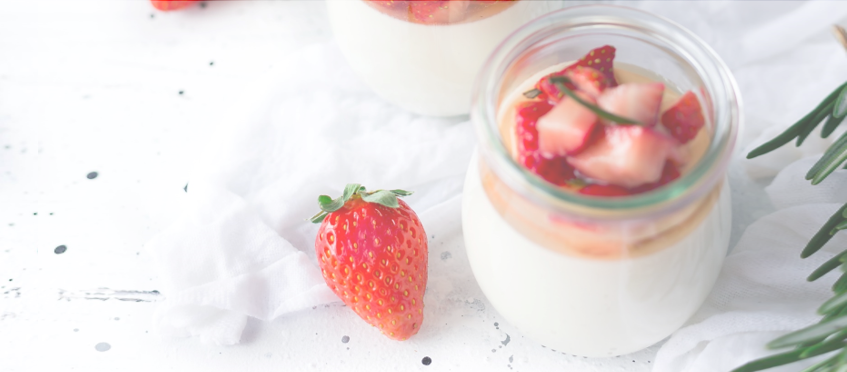 Prepare this recipe with fresh fruits and maple for dessert, lunch or snack. Use our pure maple syrup for a taste that everyone will enjoy!
Preparation, cooking, and refrigeration time: 60 min
Ingredients (4 servings)
3 egg yolks
80 ml (1/3 cup)

granulated maple sugar

175 ml (3/4 cup) whole milk
60 ml (1/4 cup) flour
80 ml (1/3 cup)

maple syrup

Fresh fruit in season: apples, strawberries, nectarines, raspberries, blackberries, etc.
Instructions
Prepare the maple cream: In a round-bottomed bowl, beat the egg yolks with the sugar, using a whisk.
Add 60 ml (1/4 cup) of the milk and the flour; beat again and set aside.
Heat the rest of the milk and the syrup together in a saucepan.
Pour over the egg yolk mixture, beating constantly. Return to the saucepan and cook for about 5 min over medium heat to thicken. Chill.
At serving time, arrange fresh fruit around the edges of the plates and decorate the centres with maple cream, using a pastry bag.
Sprinkle with granulated maple sugar and drizzle with maple syrup.